Myanmar Fast Track
Airport Meet and Assist
VIP Assistance at the airport in Yangon (RGN) Myanmar Burma...
CHECK PRICE
BOOK NOW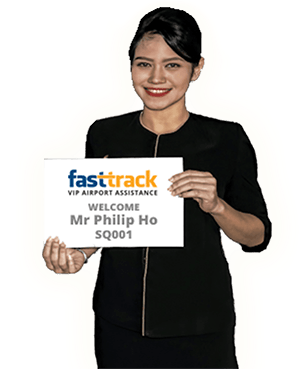 Myanmar Airport Meet and Assist services for any traveler, on any airline, in any cabin class.
Myanmar airports are not very big but they can get very busy when several flights arrive. So booking a Meet and Assist Service will make passing through the airport rapid and stress free. Our greeters help bypass the lines and for a quick arrival and a smooth departure.
Fast Track's service in Myanmar Airports adds a first class feel, usually reserved for VIPs. It will include an airside greeting at the airbridge, and fast-tracking help through border controls. Our reservation team & booking system will help you book the exact service you need.
Meet & Greet service in Myanmar (Burma) at Yangon (Rangoon) RGN airport
On arrival Fast Track's English speaking greeters will meet you near the air bridge. They will assist you through any passport or visa control, and escort you to the baggage and customs area. They will help find your driver, or if you booked a connection, check in for your next flight.
On departure, they will contact your driver, will assist you through check-in and immigration, and will take you to your airline lounge or the boarding gate.
For connections, the greeter will meet you near the air bridge and will guide and escort you through the arrival, departure and transfer processes needed for your connection, right through to your airline lounge or the gate.
For more than 10 years our Airport Assistance and Booking Team has assisted thousands of travellers pass smoothly through busy airports. Before you book, Fast Track's tools and expert staff will help you understand and choose the exact service you need at the lowest possible cost.
Fast Track services are available to any traveler, on any airline, and in any cabin class, and in all major airports around Asia, the Middle East & Africa.
In Myanmar  we serve the airports of RGN and MDL. We offer travelers VIP meet & greet concierge fast track assistance in those airports' international and domestic terminals.
Myanmar (Burma) has two main international airports: Mandalay International Airport (IATA Code MDL) and Yangon International Airport (IATA Code RGN). The busiest airport is Yangon Airport which is located in Mingalon, 15km (9 miles) north of Yangon. It serves all 10 Myanmar local carriers and about 30 international airlines, currently handling 5.9 million passengers including 3.9 million international visitors.
Yangon Airport was built in 1947 on the former RAF Mingalon Airport and was once considered the best airport in Southeast Asia. In 2003, it had a new terminal and an extended 3,414m runway. The terminal was extended again in 2016.
The new six-storey Terminal 1 now handles international flights. The older T2 has automatic baggage handling, integrated check-in, four air bridges and separate floors for handling 900 arriving and 900 departing passenger simultaneously. Terminal 3 opened in late 2016 and is dedicated to domestic flights. The fastest way through the airport is using our Fast Track Immigration coupled with our Meet and Assist Services.
Special lounges are available for government officials and business people which can be arranged through us at Fast Track. A larger new airport (Hanthawaddy International Airport) is currently under construction outside Yangon, due for completion in 2022.
Myanmar's second airport is Mandalay International Airport which is in Tada-U, 35km (22 miles) south of Mandalay. When it opened in 2000, it was the largest and most modern airport in Myanmar costing US$150 million and able to handle 2,000 passengers an hour. It has the longest runway in use in Southeast Asia at 4,267 metres and can accommodate even the largest commercial aircraft.
Currently the airport handles 1.29 million passengers a year with the capacity to handle up to 3 million. It serves 4 domestic and 11 international destinations and is the main hub for Golden Myanmar Airlines. Passenger numbers are slowly increasing but so far this modern airport has not met its projected capacity, even with daily flights to Bangkok and China.